AMT Employee Spotlight: Pete DeCaussin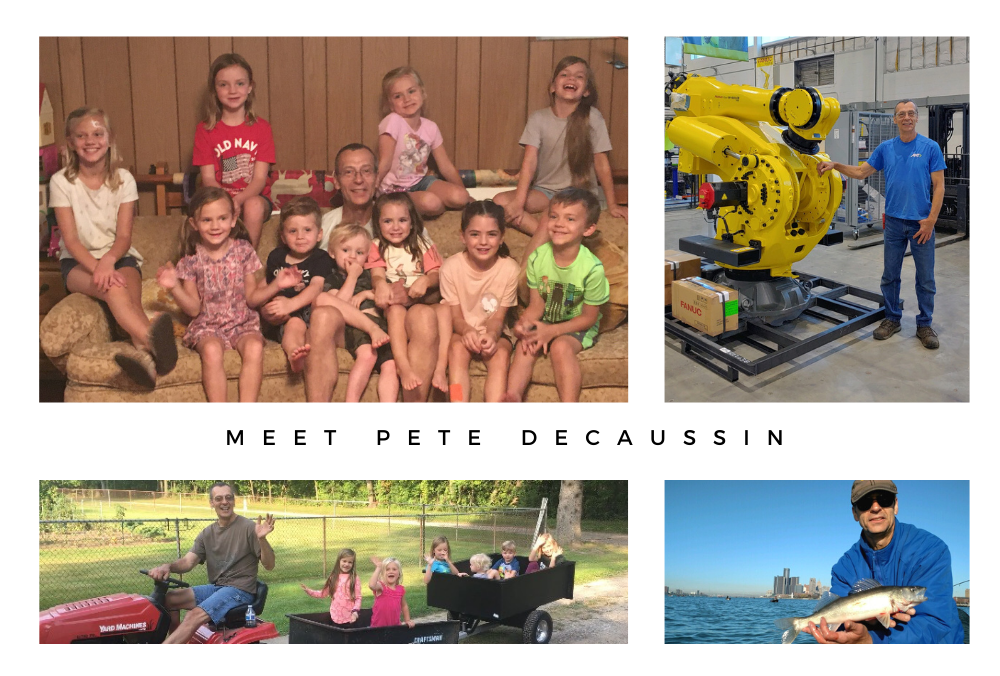 In 2009, Pete DeCaussin started what he called the "best adventure in employment" he has ever had when he began as a contractor with AMT's Automated Systems Group, though at that time it was known as Adaptive Systems. He initially joined the team to support the Owens Corning "Doff" robotic cell build. Since then, the department has grown and so has Pete. In fact, as a Senior Machine Builder, Pete oversees the maintenance and management of the whole shop, and does "everything" around the manufacturing department and the plant.
"Pete's main responsibility is to maintain our manufacturing facility to operate efficiently and safely. I do not think I have ever met anyone with as much knowledge and experience as Pete has when it comes to assembling automation tooling," said Mark McGinnis, Director of Systems Engineering. "Pete becomes invaluable when you match that with his attention to detail, quickness to respond, and passion. The team really relies on him."
When Pete started, building maintenance and repairs were all contracted out and repairs would often take a week, sometimes longer, to complete. In the interest of saving time and being cost effective, Pete started doing repairs and maintenance himself. From shipping and receiving to project assembly, and from securing project materials to streamlining in-plant installations, there really is nothing he does not do. Pete is also responsible for capturing mechanical design red-line changes, shop floor health and safety, coordinating the shop layout for incoming project systems and equipment, and purchasing shop overhead components. Pete also works on assembly of special prototype end-of-arm-tooling (EOAT) and fixtures, as well as manual machining and any related equipment.
In the 12 years that Pete has been with AMT, he has worked on all sorts of projects, but one project sticks out in particular for him. During his early days with AMT, the team took on the Sol Focus Solar Cell Panel Assembly project. The project required a ten-day evaluation of the process and disassembly of the cell in France. Pete and the team worked long days to crate up the project and send the cell on a six-week trip to AMT for upgrades.
A born-and-raised Michigander, Pete graduated from Lake Orion High School, attended Oakland Community College, and has lived in Lake Orion since the late 1970s. He has four children and, with the exception of his youngest daughter, they all live nearby. Pete also has ten grandchildren, and most of his weekends are spent with his family. He is an avid bowhunter and enjoys shooting archery all year. In the summer, Pete is busy gardening, growing the same fresh produce he grew up with. "Lately, I have also been getting the grandkids out to fish and enjoy the outdoors and everything this beautiful Great Lake State has to offer!"
Pete's favorite thing about working for AMT is all the different projects the company takes on. He loves learning about different types of automation and processes, compared to his previous job with a prominent robotic auto assembly manufacturer, where he was doing the same job over and over. Pete is constantly learning about various types of automation and manufacturing processes, "This helps feed my hunger for how various things are manufactured. Never did I think I would learn the things I have here at AMT – and I'm still learning!"
When we asked Pete about his experience working with AMT, he had this to say, "It all starts with the owner, Mike Jacobs. Most CEOs put themselves above their employees, but Mike takes the time to hear what you have to say—and he truly cares about it. The strong work ethic I see in Mike and all the employees is what makes this company who we are. I can see how the annual core values RISE recognition came into being. Believe me when I say this to the personnel who hire in right from college: Most companies are not run like this! Thank you for a challenging and rewarding career!!!"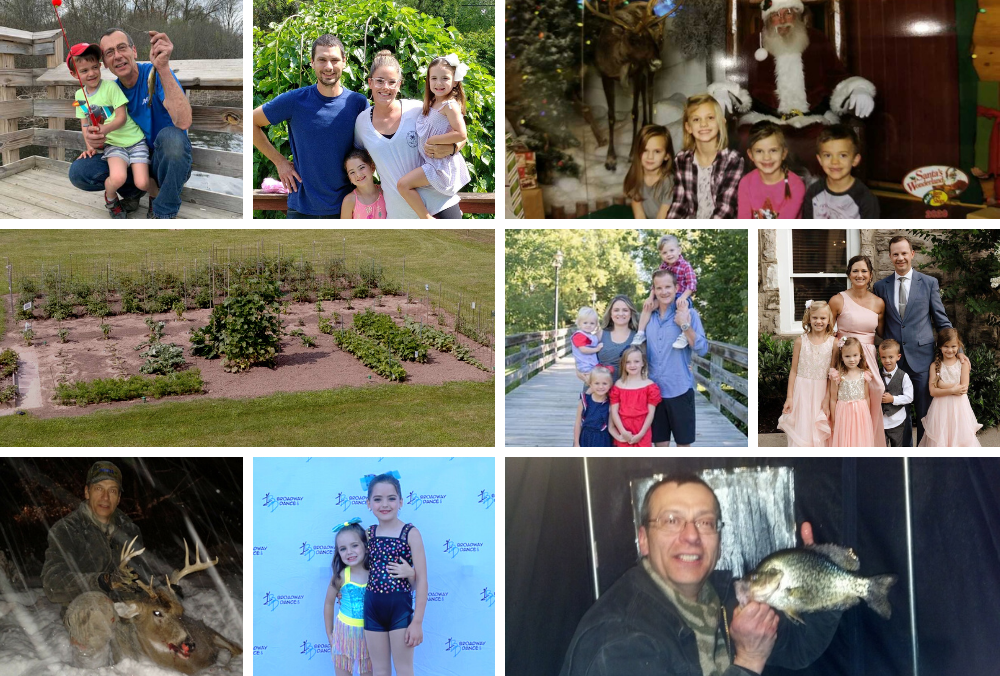 Contact us at AMT and meet some of our other outstanding employees.