From "Entry Level Automation Engineer" To "Mentor"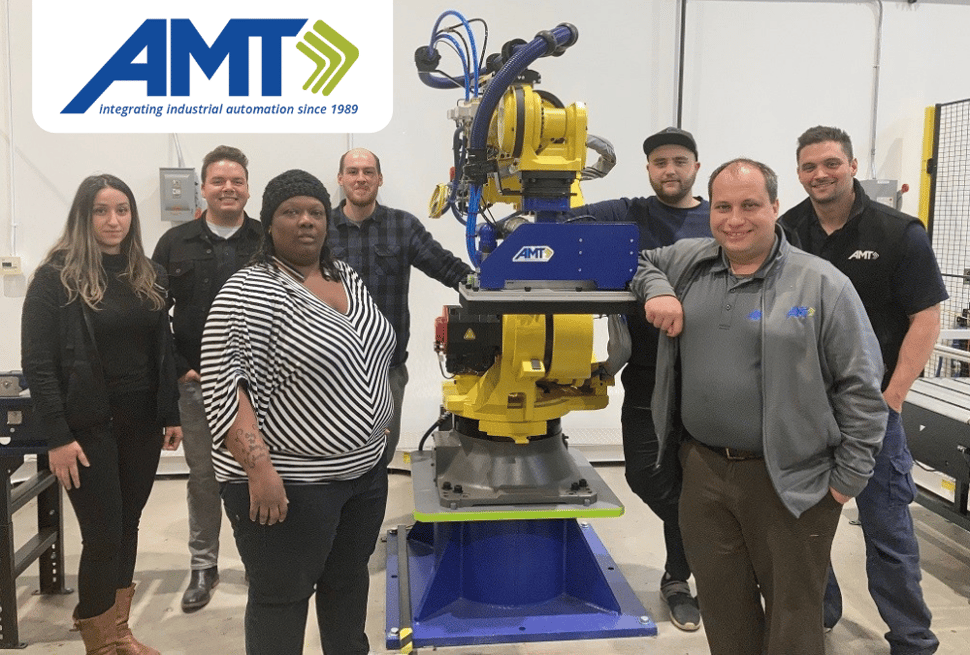 Once a food restaurant manager, Lawrence Nixon was working long hours to make ends meet. After some soul searching, he took a risk and enrolled in college – while still working full time and parenting three young children. His new training in robotics led him to start his new career at AMT.

Blog post by Senior Human Resources Representative Judy Arbuckle
In less than 5 years, Lawrence Nixon has transitioned from a food and restaurant manager to Robotics Automation Mentor who said the decisions to totally change his career and then hire in with AMT were among the best decisions he ever made. His career with AMT is more simulating than his old career, and the money is better, in fact, way better! "I earn a good income for my family, and I feel that what I do makes a real difference."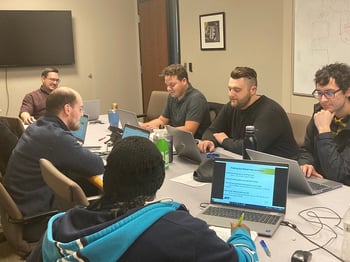 Lawrence remembers his wife was very concerned when he made the decision to enroll in the Macomb Community College Robotics Certification program in 2017. He was working 60-70 hours per week at the restaurant, with no overtime pay, and had to spend 45 hours per week at the Macomb robotics lab. He also had three small children. It was a challenge, but it was worth it. After completing AMT's Automation Academy, his first real AMT assignment was a project with Coca Cola in Paw Paw, MI. It was the first time he was on site alone and responsible for the troubleshooting of both the PLC and the robot. With support from Jason Markesino, Lawrence remembers how everything started to click. He learned a ton on that assignment. The customer was so satisfied that they ended up extending the project from 1 week to 4 months.
We are confident that our March 2022 entry level automation engineers are in great hands with the mentors like Lawrence Nixon, and the duo management and training team of Jason Markesino and AJ Kahler.
For more information on AMT's Automation Academy, read this article featuring Engineering Group Leader – Industrial Automation Group Jason Markesino who was interviewed by Robotics Tomorrow.