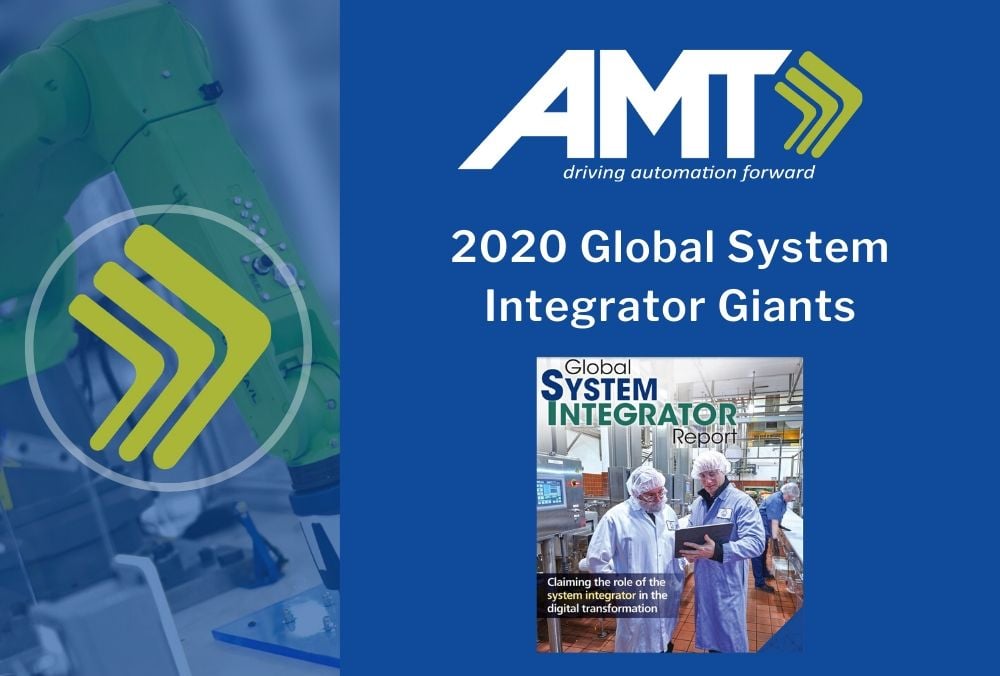 Control Engineering recently announced the 2020 System Integrator Giants, a program that ranks companies listed in CFE Media's Global System Integrator Database by total system integration revenue. As one of the 20 newcomers to the SI Giants list, AMT comes in at #51 in the 2020 reference guide.
In the 2020 Global System Integrator Report, Vice President of Systems Rick Vanden Boom authored a featured article entitled "Revamped HMI Provides Better Process Control," describing the challenges AMT faced when implementing a unique robotic material handling system for a thermoforming customer in the food and beverage industry. AMT is also highlighted in a System Integrator Close-up.
Control Engineering reports that the combined system integration revenue was up more than 20% to $3.594B from the previous year's SI Giants list. Looking ahead, Control Engineering predicts, "As manufacturing continues to expand in 2020, we expect system integration to be at the core of that expansion, delivering on the promise of automation and robotics while providing a valuable service for small- and mid-sized manufacturers looking to grow."
To view AMT's CFE Media profile, click here.