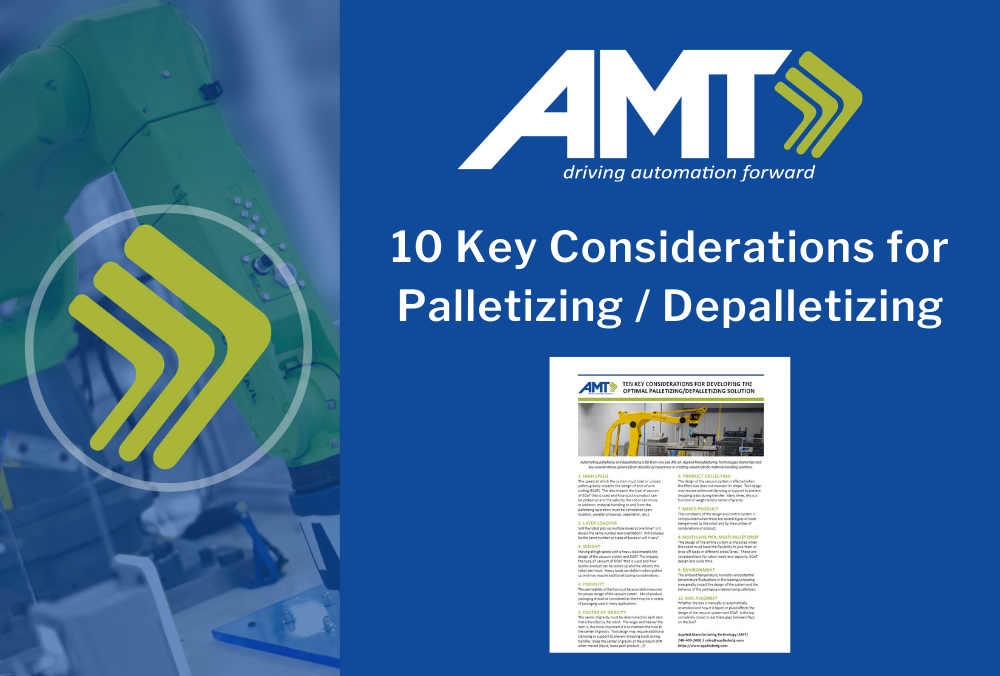 Applied Manufacturing Technologies shares palletizing / depalletizing tips and key considerations gleaned from decades of experience in creating robust robotic material handling solutions.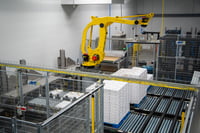 With nearly two decades of successfully completed robotic material handling projects under our belt, AMT has developed a methodical process for evaluating the unique parameters of each project to design the most cost-effective and efficient automated solution for our customers.
Click below to download Ten Key Considerations for Developing the Optimal Palletizing/Depalletizing Solution, and give us a call to see how we can help you achieve your business goals through automation.