Horth Offers Three Career Tips for Engineers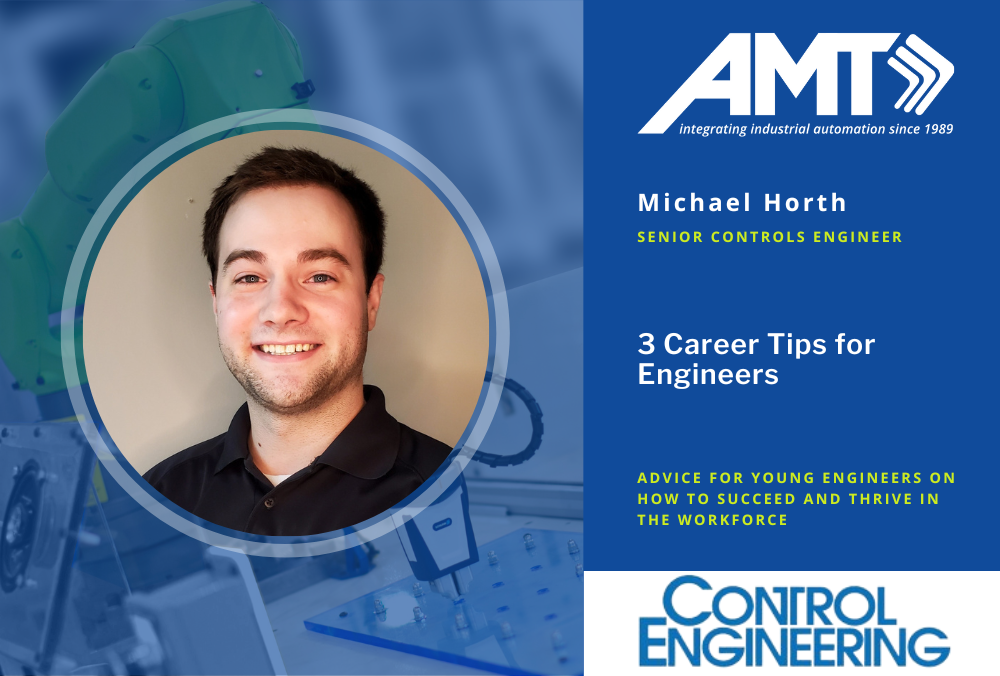 Article by Senior Controls Engineer Michael Horth, originally published in Control Engineering.
Control Engineering's Engineering Leaders Under 40 2021 recipient Michael Horth offers advice for young engineers on how to succeed and thrive in the workforce. To read the full article, fill out the form below.
"I just fell in love with programming robots. I didn't plan on this career, but you have
to be open to the opportunities you are presented with, and it has worked out
really well for me," said Michael Horth, Senior Controls Engineer at AMT. "I'm a tinkerer by nature and my hobbies also involve programming so this job is a really good fit."
Engineers often need advice on the journey through engineering career planning. Heed the three tips below from an engineer early in an automation and controls system integration career:
1. Be open to new opportunities
2. Know thyself
3. Keep communication open and avoid pitfalls
Following these basic tenets has helped Horth carve a path of success and start a career he enjoys and provide an example for younger engineers to follow.
To read the full article as originally published in Control Engineering, submit the form below.