Improving Robot Accuracy: An eBook by David McMillan
eBook by Senior Application Engineer David McMillan. In this engaging and informative eBook, McMillan shares lessons learned on projects in a variety of industries.

In part one, learn how to reduce the variables in your robotic system with some general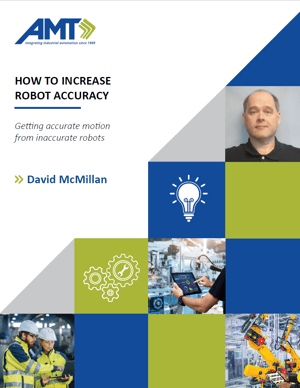 lessons learned (the hard way) over the course of several robotic projects that required accuracy approaching, if not beating, the robot's inherent repeatability.
Part two covers how to implement "move, measure, correct" to get more accurate motion from inaccurate robots. Learn the major stumbling blocks and the questions that should be asked during the design and integration phases of any systems that need a high level of accuracy.
Click below to download the eBook How To Increase Robot Accuracy: Getting Accurate Motion from Inaccurate Robots.
Download the eBook now:
How to Increase Robot Accuracy: Getting Accurate Motion From Inaccurate Robots

Table of Contents

Part One: Reducing the Variables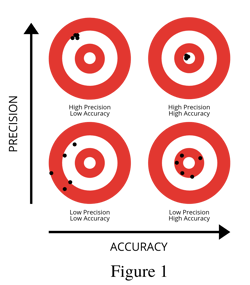 Backlash
The Search for a Solution
Back to the Drawing Board
Surprisingly Simple Solution?
Navigating Between the Landmarks
Almost
Shelf Life
The Wrap Up
Part Two: Move, Measure, Correct
Closing the Loop
How Much Accuracy Do You Need?
Calibrate to Collaborate
Check, Re-Check, Recalibrate
Mutual Calibration
The Hard Way
Testing and Troubleshooting
The Wrap Up
Download the eBook now: