AMT Employee Spotlight: Dave McMillan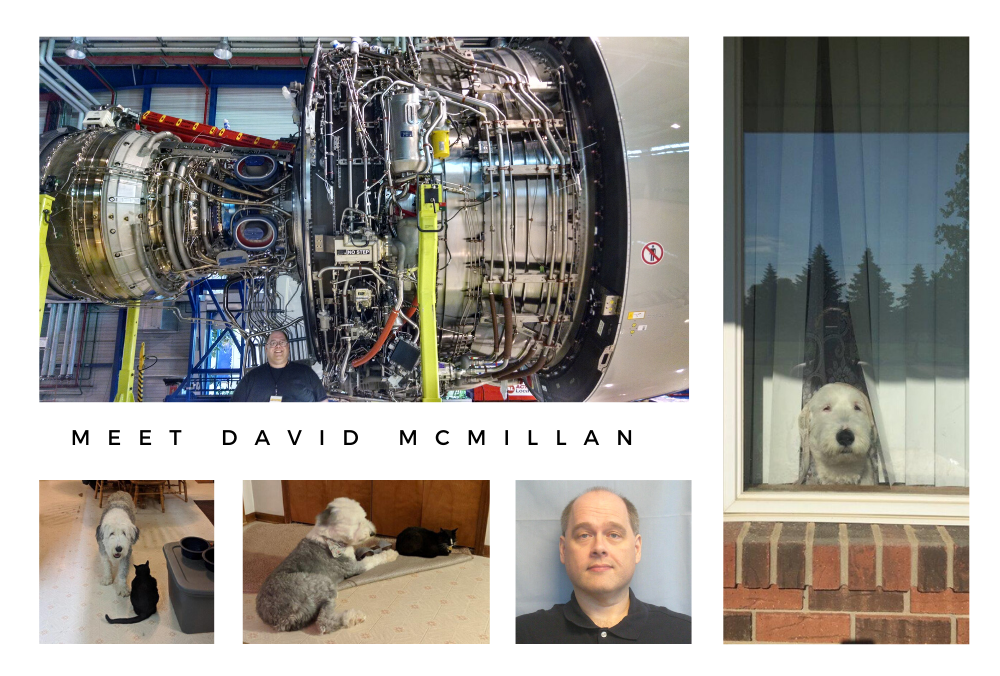 In this newsletter, we are shining the spotlight on Dave McMillan. Dave has become an integral part of the AMT team since coming onboard in 2017. Nominated for this year's RISE Core Value Award, Dave was recognized by his coworkers for both his internal contributions and value to customers.
"Dave is always ready to support the team by answering questions and helping to mentor employees on new assignments. He takes the time to make sure that the questions are answered thoroughly," said the AMT employee who nominated Dave. "Customers love working with Dave because of his knowledge and easy-going nature. He strives to make sure the customer is happy and will do what it takes to get the job done."
Dave began his career with AMT as a Senior Advanced Manufacturing Engineer where he was mainly focused on project work such as robot programming. Since then, Dave has been promoted to Staff Engineer, where he supports sales, concepts, and R&D efforts, and works as a software engineer on a variety of applications. Dave also trains AMT engineers on specialty applications and technologies. Commenting on his current position, Dave playfully notes, "I prefer to give my title as 'Resident Mad Scientist,' but they won't put that on my business cards."
During his tenure at AMT, Dave has had the opportunity to work on some exciting projects. As one of AMT's "go-to" people for new or unusual technologies, Dave has pioneered the development of high-accuracy robotic part assembly applications using a process called Move-Measure-Correct. Move-Measure-Correct uses a laser tracker to guide a robot to accuracy levels that approach, or in some cases beat, the robot's specifications. Considered a subject matter expert, Dave has authored a detailed article on robot accuracy.
In another project, Dave developed a deployable 3D vision robot guidance application package for a customer using KUKA robots. He has also worked on IIoT (Industrial Internet of Things) development during a project with the FANUC FIELD (FANUC Intelligent Edge Link & Drive) system. Two more of Dave's memorable projects have been his work on a stress-testing system for AGV (automatic guided vehicle) batteries, and on one of AMT's own R&D projects, a smart palletizing lab cell.
Dave participates in AMT's Tech Council, an after-hours gathering where engineers meet to learn about new technologies, share information, and brainstorm on technical topics. "The Tech Council members meet quarterly to talk about the latest cool or odd technologies they have come across, and how we might be able to leverage them in our industries," he said.
Dave has always lived in Michigan, and considers himself a "lower-thumb guy." He graduated from Lake Superior State University with a BS in electrical engineering. Since then, he has lived exclusively within Michigan's St. Clair and Macomb counties.
Dave enjoys spending time with his father and two sisters, and is a favorite uncle to his sisters' children. Dave spoils his sheepdog Jake, but wonders if his black cat Sammy "is plotting world domination behind my back." Dave's favorite hobbies include playing with 3D printing and CNC machines, reading a good book, and trying to clear his DVR backlog.
When asked what he likes best about AMT, with tongue-in-cheek Dave says, "AMT is small enough to not be regimented and impersonal, while still being big enough to tackle interesting technical challenges." More seriously Dave adds, "Everyone here pulls together. AMT employees are competent, have a strong work ethic, and value teamwork."