Nine Key Design Considerations When Automating Processes in Temperature Controlled Food Production Plants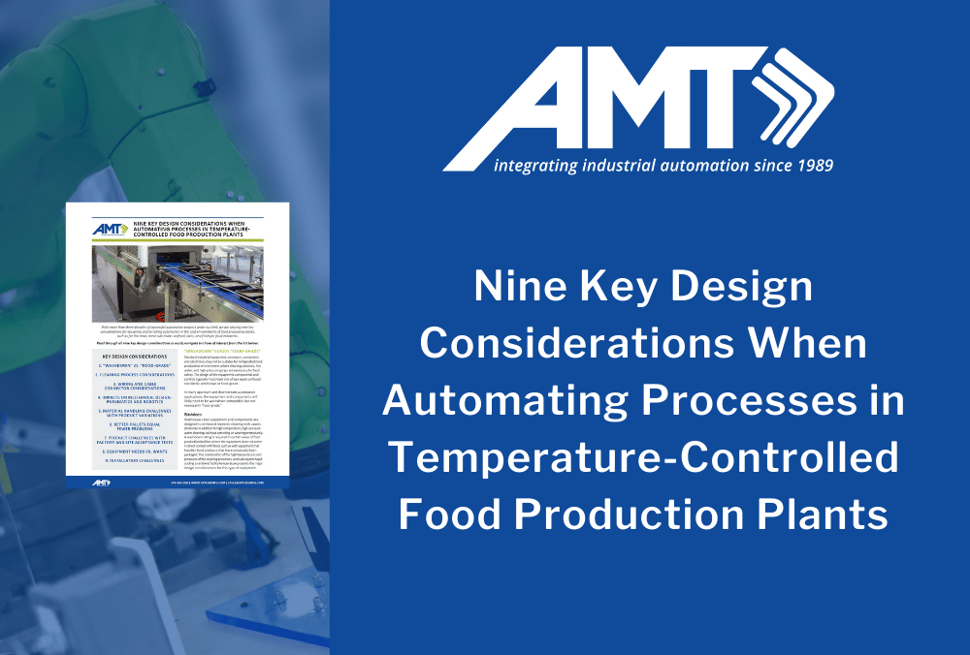 With more than three decades of successful automation projects under our belt, we are sharing nine key considerations for designing and installing automation in the cold environments of food processing plants, such as for the meat, meat substitute, seafood, dairy, and fresh pet food industries.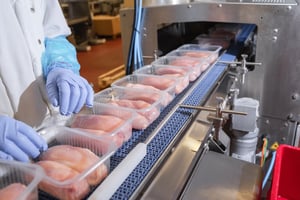 There are many challenges to designing and installing automation in temperature-controlled environments. Temperature-controlled environments refrigerate and/or freeze perishables during production, packaging, storage and shipping. The process design, equipment, and installation provide unique challenges. Low temperatures and washdown or food-grade ratings impact nearly every part of the automation design.
Key Design Considerations
"Washdown" vs. "Food-Grade"
Cleaning Process Considerations
Wiring and Cable Connector Considerations
Impacts on Mechanical Design – Pneumatics and Robotics
Material Handling Challenges with Product Variations
Better Pallets Equal Fewer Problems
Product Challenges with Factory and Site Acceptance Tests
Equipment Needs Versus Wants
Installation Challenges
Click below to download Nine Key Considerations When Automating Upstream and Downstream Processes in Temperature-Controlled Food Production Plants, and give us a call to see how we can help you achieve your business goals through automation.