The "People Wall" at AMT Helps Us All Stay Connected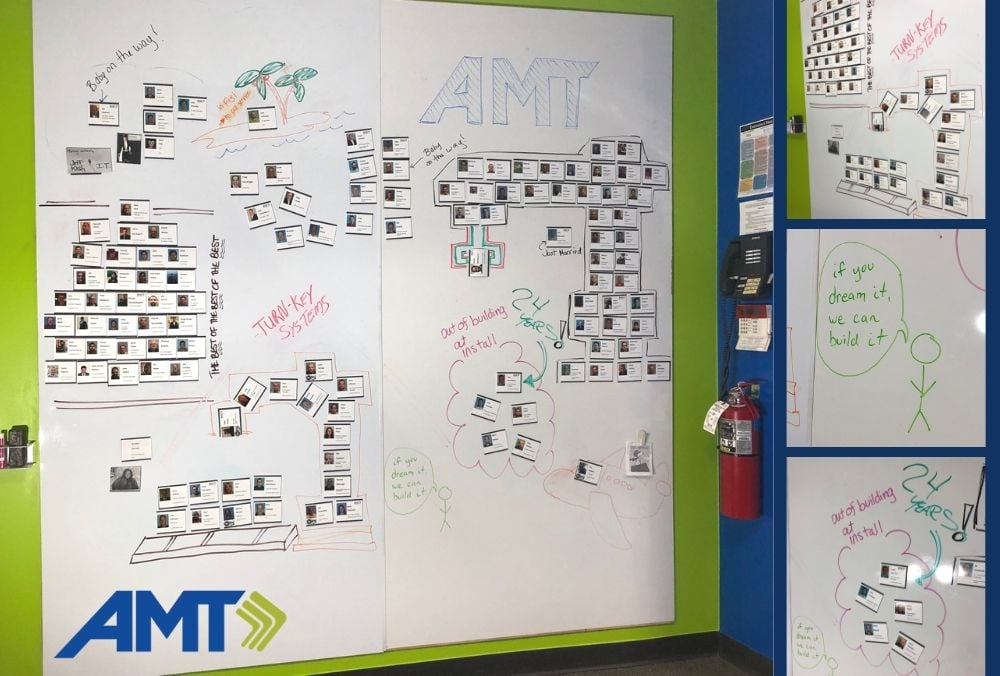 Our People Are the Heart of Our Company
If you have been to the AMT corporate office in the past few years, you have probably seen our "People Wall" in the lobby; it's a popular focal point for visitors. Here we use magnets on a white board to showcase our large and diverse staff. Internally, the People Wall helps us stay connected with employees who spend most of their time on the road at customer sites. When our customers visit, they enjoy browsing the wall in search of employees they have worked with or spoken to in the past.
Our wall also serves as a notice board for classes, events, and fundraisers outside of the office. There have been flyers for technical webinars, local nature cleanups, and even a belly dancing class! Employees use dry erase markers to leave notes, embellishments, jokes, and more for coworkers to see. At a glance, you will often see notes about people on out of town assignments and major life events like up-coming weddings and births, or the occasional motivational quote.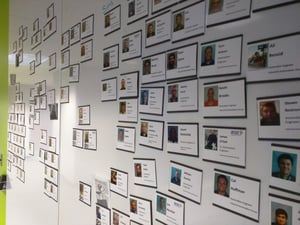 "AMT's core values are all about the company's people, and our wall is just one of the tools we use to stay engaged as a team, even when a sizeable number of our employees aren't in the office on a regular basis," said Michael Jacobs, president and CEO of AMT. "Putting a face to the name and voice helps us make more meaningful connections internally, which translates to doing a better job serving our customers."
The next time you are in the office, take a few moments to look at our People Wall and get to know the teams who support you as a customer, vendor, or partner. And if you haven't yet visited our office, we would love to give you a tour.
The People Wall is how we stay connected as a team; we share information, learn about each other, and plan social events outside of work. This blog is how we stay connected to you, our customers, vendors, partners and extended corporate family. Check back often to learn more about AMT's employees, culture, and news.
Sign up for our newsletter to stay connected to the happenings at AMT.