IT Intern Helps Develop AR/VR Project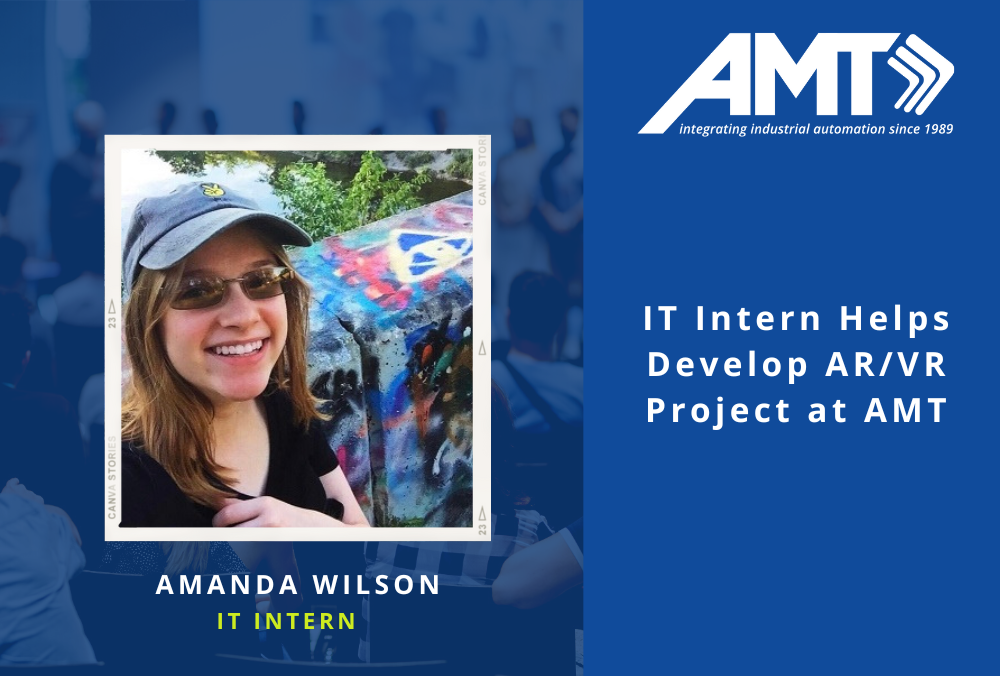 AMT IT Intern and Oakland University student Amanda Wilson works at the AMT help desk and also assists with an AR/VR project.
Blog post by Judy Arbuckle
AMT is reaping the benefits from hiring IT intern Amanda Wilson. Amanda is currently in her last year at Oakland University where she is earning her degree in computer science. Amanda has been with AMT for more than eight months working under the mentorship of Josh Galloway. She has proven to be a savvy and reliable resource for the AMT help desk.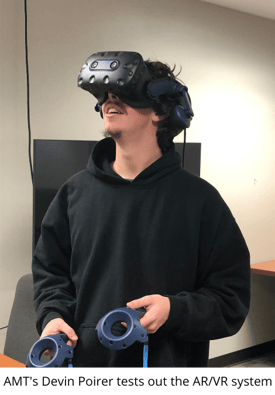 In addition to her reliable help-desk support, Amanda is working on AMT's augmented reality (AR) / virtual reality (VR) project. The commercial applications for this technology are nearly endless. Customers will be able to view and virtually pilot automated systems which AMT has built. Those systems might be on the AMT floor or they might be installed at a customer site The technology will also be applied to AMT' s own engineer training and for customer training as well.
If you see Amanda and Josh walking around with large goggles, you'll know they are in 'Matrix Mode.' Oh the possibilities…
Outside of work at AMT and after homework, this savvy IT resource enjoys kayaking, reading and music. We know Amanda will have a successful career in IT, and, we don't hesitate to state we are lucky to have her onboard!