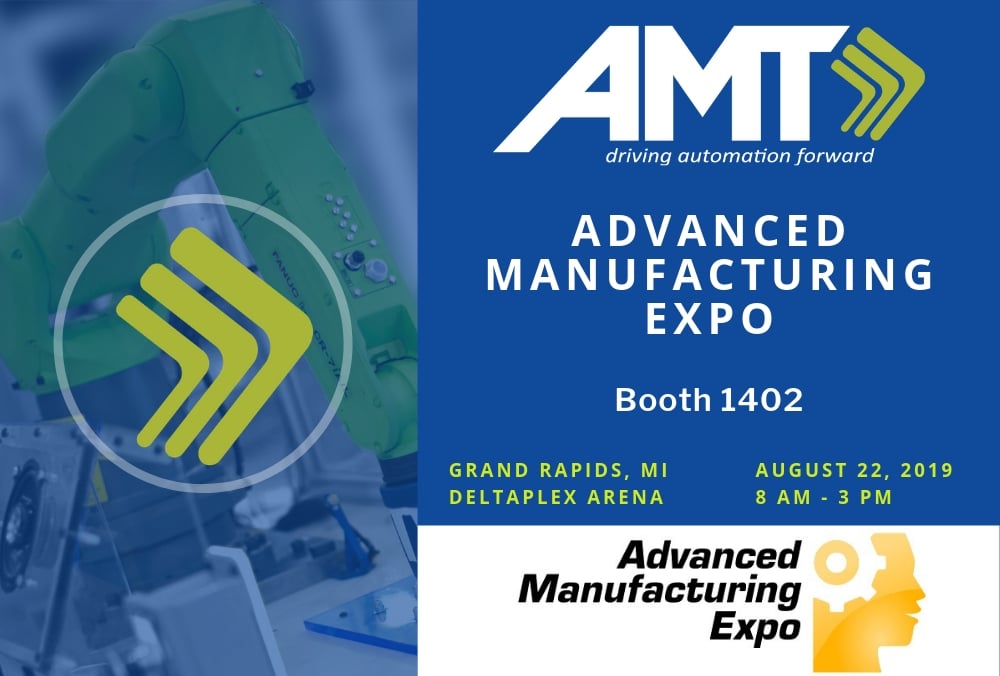 AMT will host booth 1402 at the Advanced Manufacturing Expo located at the DeltaPlex Arena & Conference Center in Grand Rapids Michigan. The show takes place from 8 am – 3 pm on August 22, 2019. Entry and parking are free for this event.
The Advanced Manufacturing Expo's Automation and Manufacturing Services Hall showcases many of the automation technologies that AMT is renowned for, including robotics, industrial control solutions, turnkey systems integration, safety solutions, motion control, machine vision, conveyors, and more!
Event: Advanced Manufacturing Expo
Date: Thursday, August 22, 2019 from 8 am – 3 pm
Location: Booth 1402 at The DeltaPlex Arena & Conference Center, Grand Rapids, MI
Registration: Register here. Registration and parking are FREE.