AutoCAD to EPLAN – Why Some Manufacturers Choose to Transition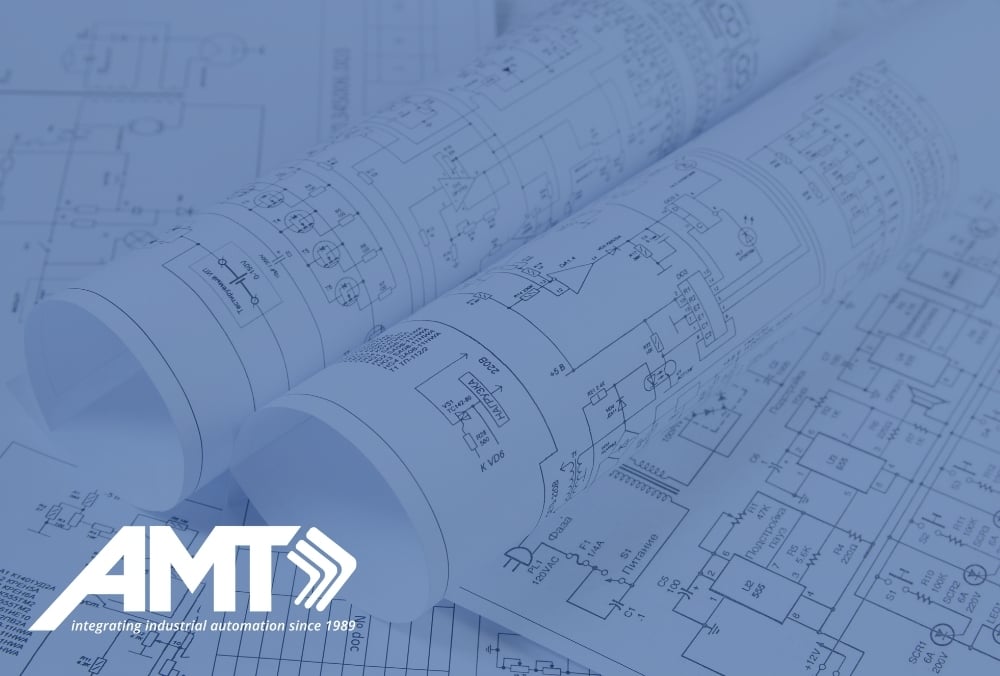 While AutoCAD has dominated the industry for years, some manufacturers have chosen to transition to the intelligent design and drawing capabilities EPLAN offers. Applied Manufacturing Technologies (AMT) has designed hundreds of projects in EPLAN over the last two dozen years, developing in-depth experience to deliver exactly to end user requirements. In this article, AMT engineers share why manufacturers choose EPLAN.

AutoCAD has long dominated the engineering world as the computer-aided drafting program of choice and AutoCAD Electrical is what most designers are using in the machine and automation controls industry. EPLAN Software, founded in 1984 by German owner-operator Friedhelm Loh Group, has steadily gained ground against AutoCAD, especially the EPLAN Electric software used in the electrical and controls arena with giants like General Motors and Ford mandating its use.
Benefits of EPLAN
Proponents of EPLAN Electric cite that it's a more convenient and flexible solution which is easier to learn in comparison with AutoCAD Electrical. Features such as the ease of running reports like the bill of materials (BOM) make it a favorite of a growing number of end users. EPLAN's real value lies when it is backed by a Data Portal, or master database of alphanumeric parts details, schematic macros, multi-language parts details, preview images, and more. The information can be seen electronically when clicking on a widget in the drawing, and the same information is integrated during the download. "EPLAN Electric backed by a Data Portal has really changed how we do drawings," said AMT Controls Director Mark Teed. "Right now, we have many clients asking us to convert drawings from AutoCAD to EPLAN while they are developing their database. The industry is in an evolutionary period between ordinary, or 'dumb' drawings and intelligent drawings."
Design Process
Applied Manufacturing Technologies has a large staff, more than ten designers, who are proficient in EPLAN Electric P8, with experience ranging between 5 and 20 years. The company has completed hundreds of electrical designs on the platform, with nearly 60 of them in the first nine months of 2021. Each of these 60 projects was an individual cell with a unique design.
The design of each cell starts with the end user describing the manufacturing process and providing a list of the equipment that will be employed. AMT engineers use that information to create the design, together with wiring schematics and requirements for power supplies, electrical panels, and safety. While the OEM is ordering and building the equipment, AMT engineers write the PLC program for it, wire the machine, and finally download the program to the equipment and start it up.
General Motors
The bulk of AMT's EPLAN designs have been for end user General Motors, who has very specific requirements for how their EPLAN drawings are designed. "AMT has been completing designs for GM for the past 20 years," said Mark Teed. "GM has spent probably tens of thousands of hours worldwide developing their EPLAN Data Portal. When we work on those projects, the Data Portal allows us to provide an exceptional amount of information in the intelligent drawings, streamlining the process for all parties involved."
Applied Manufacturing Technologies' vast experience has brought projects from unlikely sources. "We work for a variety of companies who service General Motors, along with plenty of other types of jobs," said Mark Teed. "Due to the cost of an EPLAN license and the amount of time it takes to gain full proficiency, there are few firms that offer EPLAN drawings as a service. We have developed partnerships with other machine builders who don't have the expertise in-house, and we are also frequently recommended by folks at General Motors because of our in-depth knowledge of GM's preferences. There's a hundred ways to design a machine in EPLAN, and large manufacturers have developed standards and want them followed."
Looking Ahead
While automotive giant Ford develops the company's Data Portal, AMT engineers are working on translating the existing AutoCAD drawings to EPLAN. "Without the database, Ford's new EPLAN, or ZW1 drawings, will look very similar to the AutoCAD DWG drawings," said Mark Teed. "If you click on a symbol in the EPLAN drawing, a data box will pop up but it will remain empty until the Data Portal is developed and integrated."
As the industry transitions to intelligent drawings, Applied Manufacturing Technologies continues to help clients and partners update their drawings and prepare for the future. AMT's in-house experts follow a streamlined process and deliver what the end user is looking for.
For questions on industrial controls design, please contact us.